Preparing for Arizona Monsoon Storms
7/3/2020 (Permalink)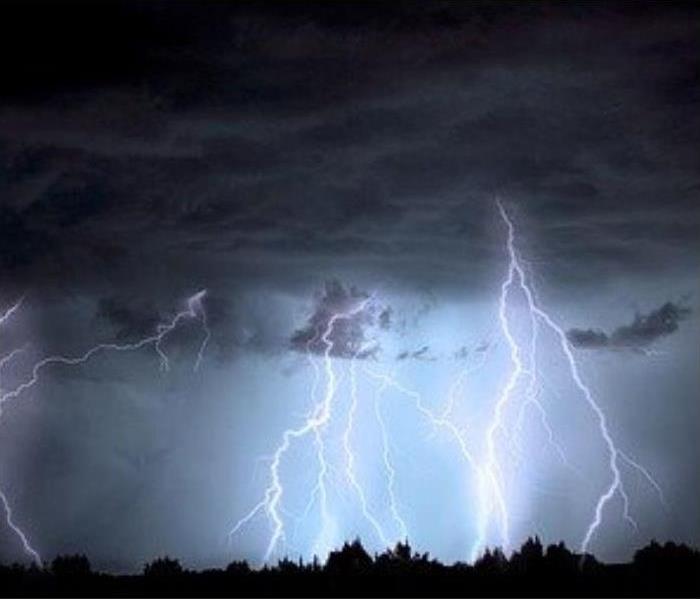 Monsoon season has arrived in Arizona. Known by several different names, such as the Mexican monsoon, the Arizona monsoon or the Southwest monsoon, the season typically lasts in Arizona from June until the end of September. During the monsoon season, the Arizona desert experiences high winds, dust storms, and severe downpours that often result in flash flooding. Not only can strong storms allow structural damages and vulnerabilities to the construction of your property, but it can welcome disasters like flooding when portions of your home or business become exposed to the elements. SERVPRO of Phoenix has put together a few safety tips to weather our summer storms.
Tip for monsoon safety
Do not attempt to cross flooded washes or roadways. Even if the water looks shallow, there is often a layer of mud beneath the water's surface that can disable your vehicle or cause costly damages.
If driving while it is raining, slow down! The roads are very hazardous at the beginning of a downpour as oils and automotive fluids are washed off the asphalt. This creates unusually slippery conditions and can easily cause wrecks. Driving slower can help you keep control of your vehicle.
Keep a safe distance from windows as high winds can blow heavy debris and shatter glass.
Flood water is often highly contaminated, so avoid entering floodwater if possible.
What to do if you experience monsoon storm damage
If flood water intrudes into your home or business from an Arizona monsoon, call SERVPRO of Phoenix to address storm damage issues. For emergency board up and tarping services, as well as reconstruction and repair, we have a dedicated team of contractors with experience to help. Recovering flood damage inside of your property falls to our qualified IICRC-certified disaster relief technicians to utilize equipment like our extraction machines and efficient drying units to reduce the spread and damaging effects of floodwater. Reach out to us 24/7 at 480-503-2090 or visit our website to get the help you need when storms strike.