Why DIY Water Restoration is Inadvisable for Your Phoenix Home
8/31/2018 (Permalink)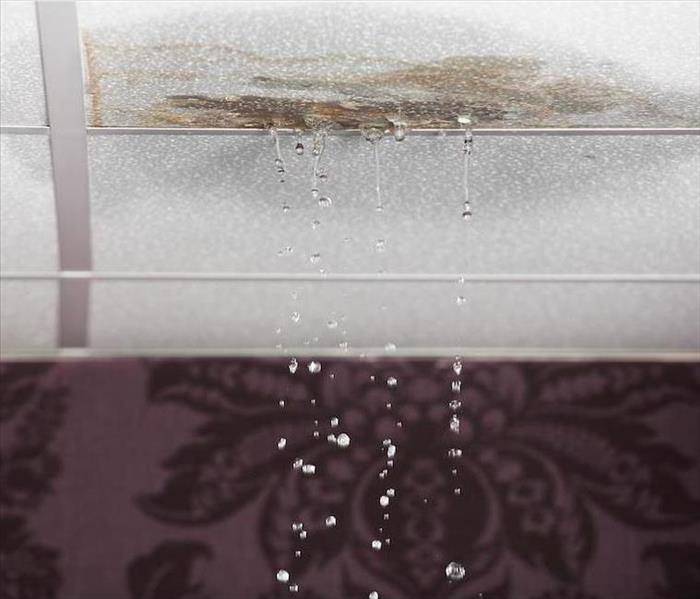 Water damage can come from many directions. Contact SERVPRO and we will remediate the damage regardless of the source.
SERVPRO Technicians Effectively Dry Out Your Water Damaged Home After an Event
While your Phoenix home might get threatened by several potential sources throughout its lifespan, learning how to take care of these emergencies or disasters as they happen is critical. The faster that you can respond to an issue with your plumbing or a malfunctioning appliance, the better able you are to lessen the effects of these occurrences to your home.

In this same sense, you need to understand the importance of getting to restoring the water damages in Phoenix that your home could experience right away. Many homeowners believe that they can dry and clean up water loss incidents in their home on their own, but this is not always the case. Water damage can spread quickly and affect areas and materials of your home that you cannot see or adequately dry without specialized equipment.

Our SERVPRO technicians have industry leading equipment and training to help you determine the full extent of the damage that your home has sustained and the best approach to restoring this damage. For instances of pipe bursts, our leak detection equipment, and moisture detection equipment can help to narrow the area of drywall or paneling to get removed so that the damage can get repaired.

As you might have anticipated, water spreads far beyond the initial source, saturating materials. When areas like wall cavities and subflooring become saturated and damp, this often gets overlooked by the DIY homeowner. Not only can this persistent dampness adversely affect the strength and integrity of the materials it comes into contact with, but it could also lead to compounding conditions as well. With a dark and damp space, it takes as little as three days for mold spores to seat and colonize, leading to widespread secondary damages which require our SERVPRO remediation specialists.

As tempting as it might be to attempt to remedy water damage in your home on your own, most of the time, these situations are best left to our certified technicians at SERVPRO of Phoenix. With our commitment to respond quickly and our expertise in water restoration, we can make it "Like it never even happened." Give us a call today at (480) 503-2090.

Click here for more about Phoenix.